(2016-17) "ELEMENTS"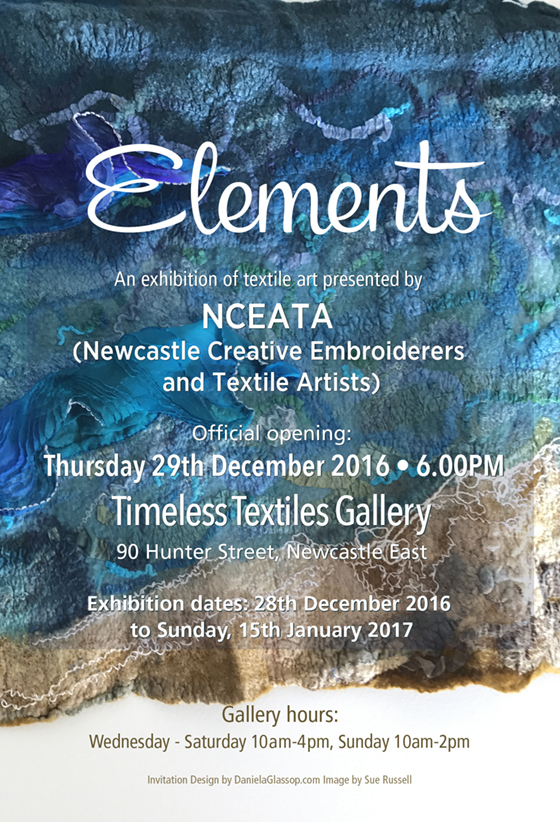 Exhibition Opening Talk by Marie-Therese Wisniowski
The word "Elements" has so many attributions - the Oxford dictionary nominates about twenty from the four elements of earth, water, air and fire, to a component part, to the bread and wine used in the Eucharist – just to name a few! Such an open-ended title has fertilized the imagination of the eighteen artists who have artworks in this exhibition.

The exhibition showcase's artworks that explore innovative stitch, mixed media and print techniques. The exhibited works are as diverse as their makers, ranging from digital technology, printmaking, photography, hand painting, natural dyes, discharge, paper and cloth manipulation, found materials, felting, quilting, piecing, stitching, embroidery, wearable art and doll making.

The appearances of some works demonstrate a coherency in terms of the elements of design – namely line, shape, form, colour, value, contrast, texture and space. Artists who have explored these various design elements include Sandra Cooke's wearable art piece, 'The Raven', a coat inspired by the South Eastern First Nations people of Alaska. Daniela Glassop's framed textile artworks, 'Elements 1 & 2' examine various elements of design using hand embroidery and machine stitching techniques. Judi Nikoleski's, art quilt, 'Caught by the Changeable Elements' is based on changing weather patterns and in this instance, a storm cloud at sunset. Among the many techniques, machine embroidery and machine couching with various yarns are just some of the techniques she has employed in her art quilt. Ruth Spence's set of three wall hangings, 'Copy Cat Cuts', is a study of shape, form, colour and texture employing repeat applique and similar fabrics in all of the pieces. Three artists, Sue Shute, Gail Stahmer and Maria Rofe created three individual artworks on canvas, 'Survival', 'Ocean Shores' and 'Stone Sisters'. They created artworks on the theme of the Earth and its rock formations based on a challenge using the same dyed fabric.

There is a coherent series of artworks that spring from the sub-conscious mind, which encompass the energies and feelings associated with colour. Artist's exploring colour as a design element include Varelle Hardy's set of three framed textile artworks, 'Colour an Element of Design: What a Difference it Makes', was inspired by the vibrant colours of poppies. Each piece incorporates a different background colour and design reminiscent of the art deco era and features hand-made fabric flowers and painted elements. Bronwyn Grieve's framed portrait, 'Porphyrio porphyrio', has been hand painted and embroidered with free machine stitching and features deep blues and red within her palette. The work is an interpretation of subjects that she observes in our local natural environment. Rhonda Porter's framed triptych, 'Progression', includes ideas from string art and long stitch on a canvas base to create a visual flow of colour which results in a complex blending of colour mixing in a tapestry format. Two artist's have employed rich lustre, sheen and metallic nuances in their artworks. Doris Baxter-Gordon's framed piece, 'Nugget', was inspired by a gold nugget. To achieve this aesthetic she has incorporated fine, delicate embroidered, metal thread work by covering a rock. Linda Boardman's three sculptural wall hangings, 'Molten Metals', are based on three of the periodic table of elements – copper, silver and iron. Various mixed media including copper shim and tyvek have been used to create the colour specific surfaces and textures in its triptych.

In another grouping there are three works that are underpinned by sculptural forms and found materials. Wilma Simmons's mixed media sculpture, 'Entomological Elements', captures the world of natural elements by depicting hauntingly beautiful insects from various parts of the world. Among the various techniques employed, sculpting and constructing from found objects - including driftwood - gives this piece a mysterious and magical presence. Wendy Anderson's doll on tricycle sculpture, 'Bespoke', is a beautifully executed work. The found item in this piece, the tricycle, has been delicately overworked with various textile techniques to complete the extraordinary attention to detail of the doll which was inspired by the Dutch doll maker Marlaine Verhelst. Shirley Bjornsson's sculpture, 'I am in my Element – Skin', features each of the elements that make up the layers of human skin. Richly layered and worked throughout, the top layer is finshed with found pieces of plastic tubing to complete this detailed visual experience.

Subject matter also underpins a unifying narration. Using felt as the basis of their artworks, two artists investigate environmental elements as their inspiration. Suzanne Russell's felted wall hanging diptych, 'Wind and Sea, Scorched Earth', depicts the four elements of wind, sea, fire and earth reflecting an era of anthropogenic influence on the climate where extreme weather events will become more commonplace. Maria Rofe's concertina book, 'Earth Stories', visually re-contextualizes Aboriginal stories featuring the Rainbow Serpent. The Rainbow Serpent is a common deity in the mythology and a common motif in the art of Aboriginal Australia being associated with the creation of elements within the landscape, water, life and fertility.

Printmaking techniques have been widely used in creating textile/fibre art. Digital explorations are fast becoming a tour de force in constructing fine art textiles. This tool may evoke vastly different marks of art and reactions. One artist employing digital and printmaking technologies is Maija Manou whose eco-dyed silk hanging, 'Grampians II', employs both digital prints and solar plate etchings creating a highly evocative piece which reflects the devastation of the Grampians bushfires that occurred in February 2014. Jennifer Crain's wall hanging, 'Exposed to the Elements – These Were Our Homes', employs collagraph prints and machine drawing techniques to sensitively depict the plight of the homeless and destruction of buildings which exposes them to the elements.

This exhibition, Elements, celebrates the visionary use of textiles and associated media as a fine art medium and is dedicated to the artists whose vision, passion and commitment have made this exhibition possible. On behalf of the exhibitors and gallery, I would like to welcome you to Elements and trust you will enjoy this outstanding exhibition.
BEYOND THE COVER - I WONDER! by Wendy Anderson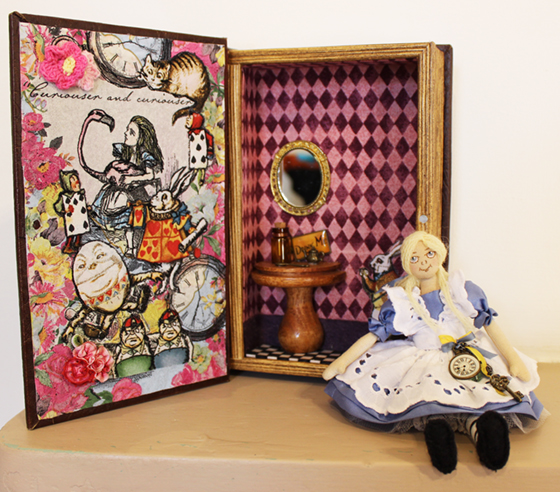 BESPOKE by Wendy Anderson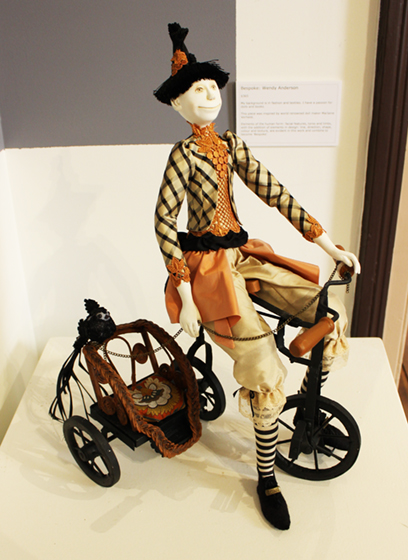 NUGGET by Doris Baxter-Gordon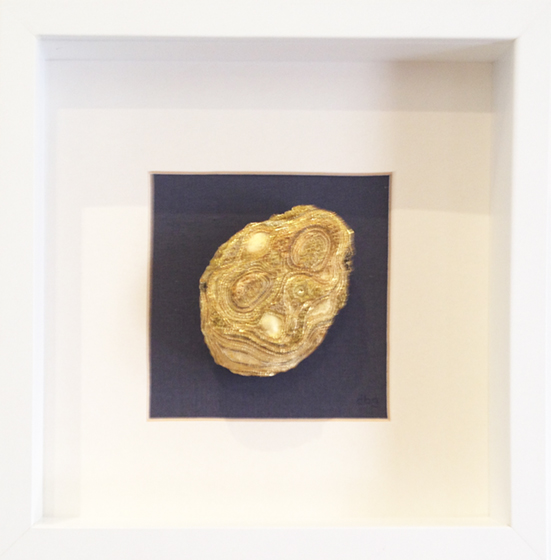 THE SKIN by Shirley Bjornsson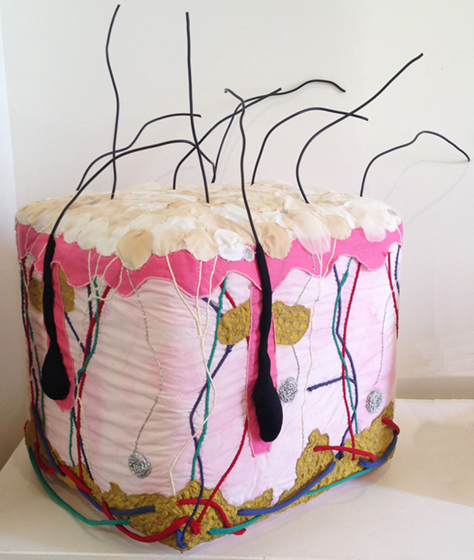 MOLTEN ELEMENTS by LInda Boardman

THE RAVEN by Sandra Cooke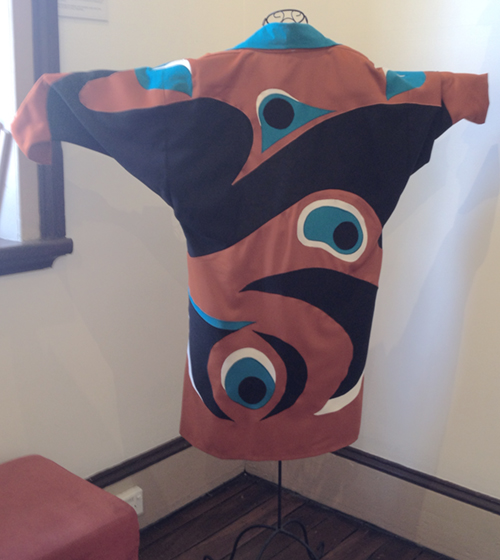 EXPOSED TO THE ELEMENTS by Jennifer Crain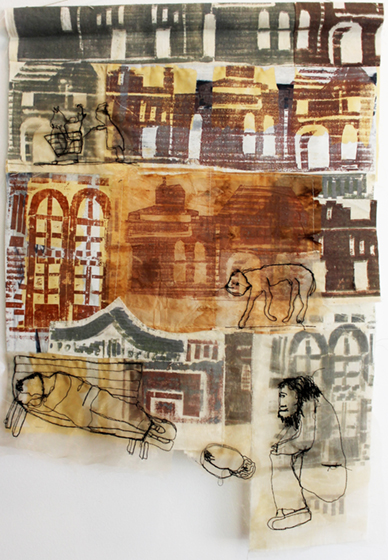 SHORELINE by Gail Stahmer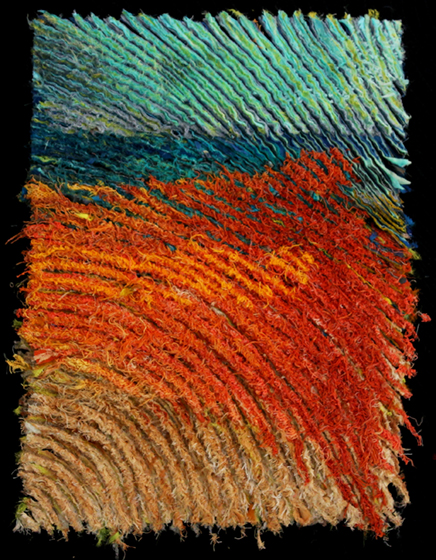 ELEMENTS 1 by Daniela Glassop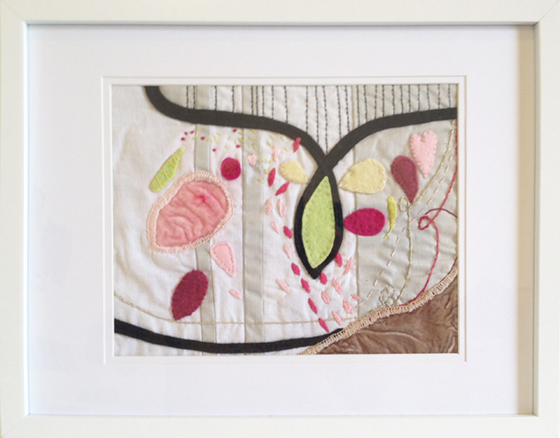 ELEMENTS 2 by Daniela Glassop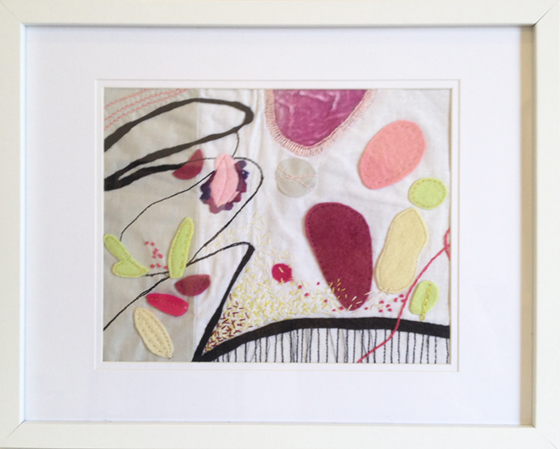 PORPHYRIO PORPHYRIO by Bronwyn Greive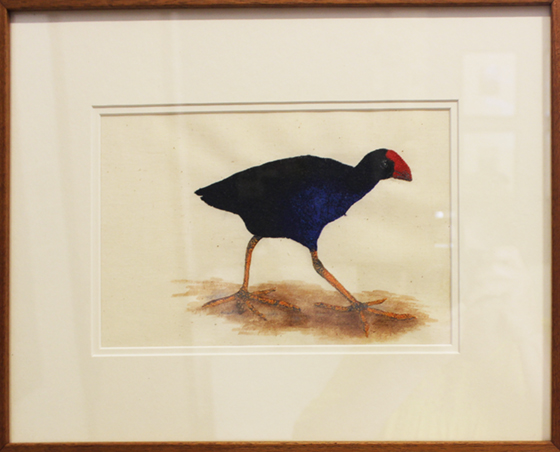 COLOUR AN ELEMENT OF DESIGN: WHAT A DIFFERENCE IT MAKES by Varelle Hardy

GRAMPIANS by Maja Manou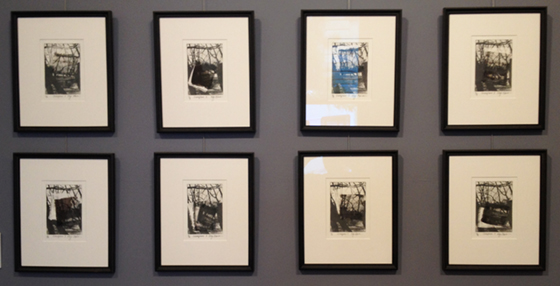 CAUGHT BY THE CHANGEABLE ELEMENTS by Judi Nikoleski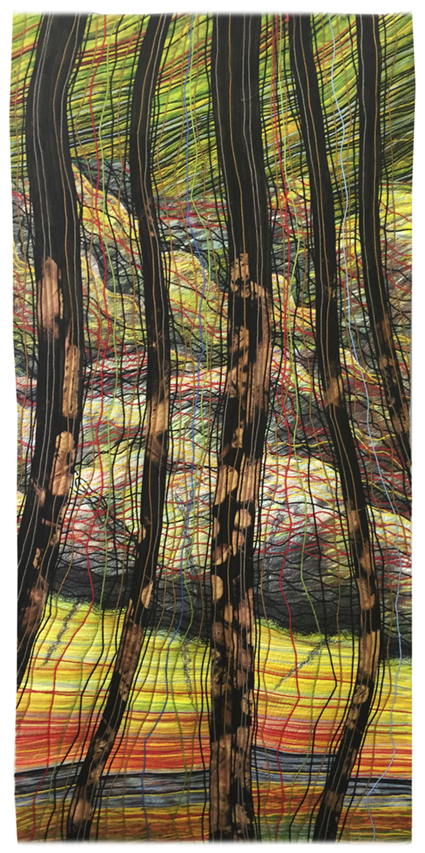 SUMMER by Rhonda Porter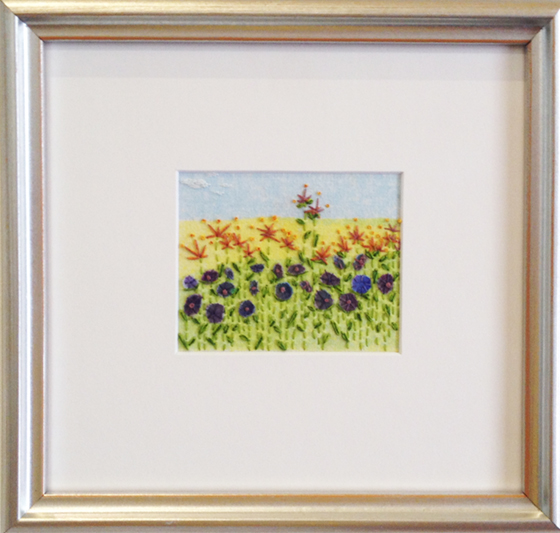 PROGRESSION By Rhonda Porter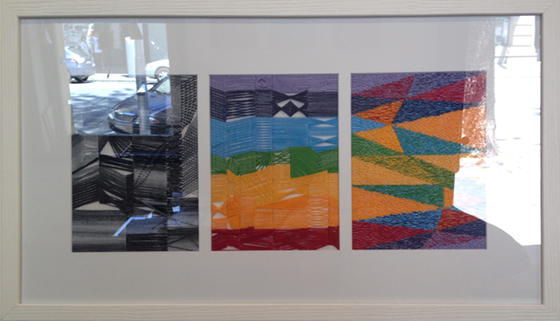 EARTH STORIES by Maria Rofe

STONE SISTERS by Maria Rofe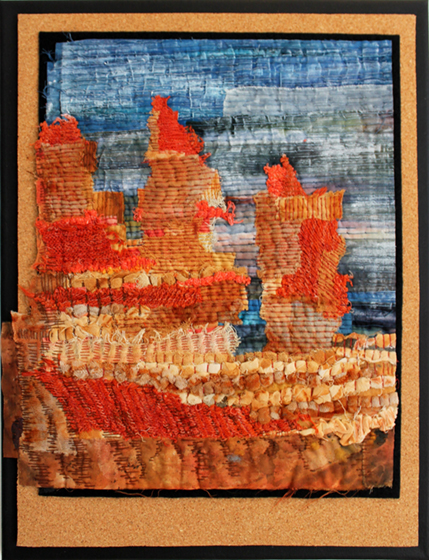 WIND AND EARTH by Suzanne Russell
SCORCHED EARTH by Suzanne Russell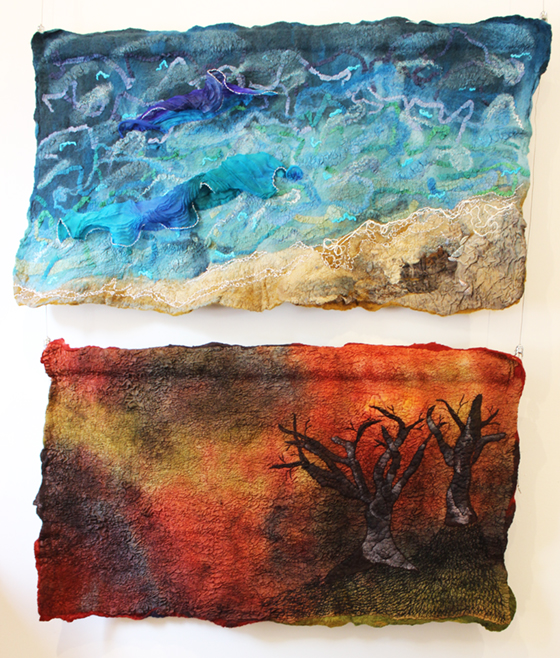 SURVIVAL By Sue Shute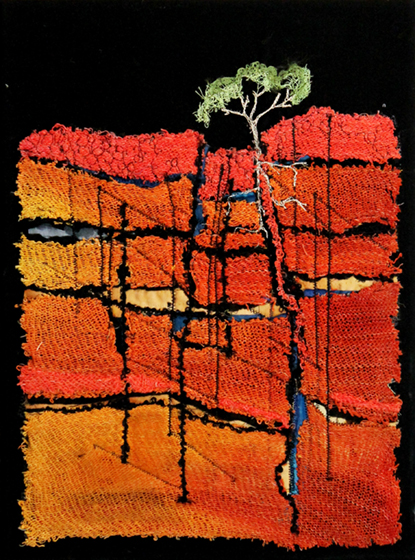 ENTOMOLOGICAL ELEMENTS by Wilma Simmons

SHORELINE by Ruth Spence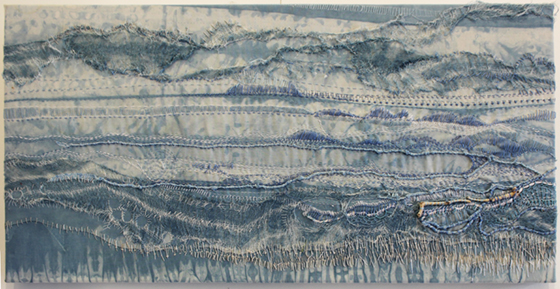 COPY CAT CUTS by Ruth Spence