(2017-18) "THE NATURE OF THINGS"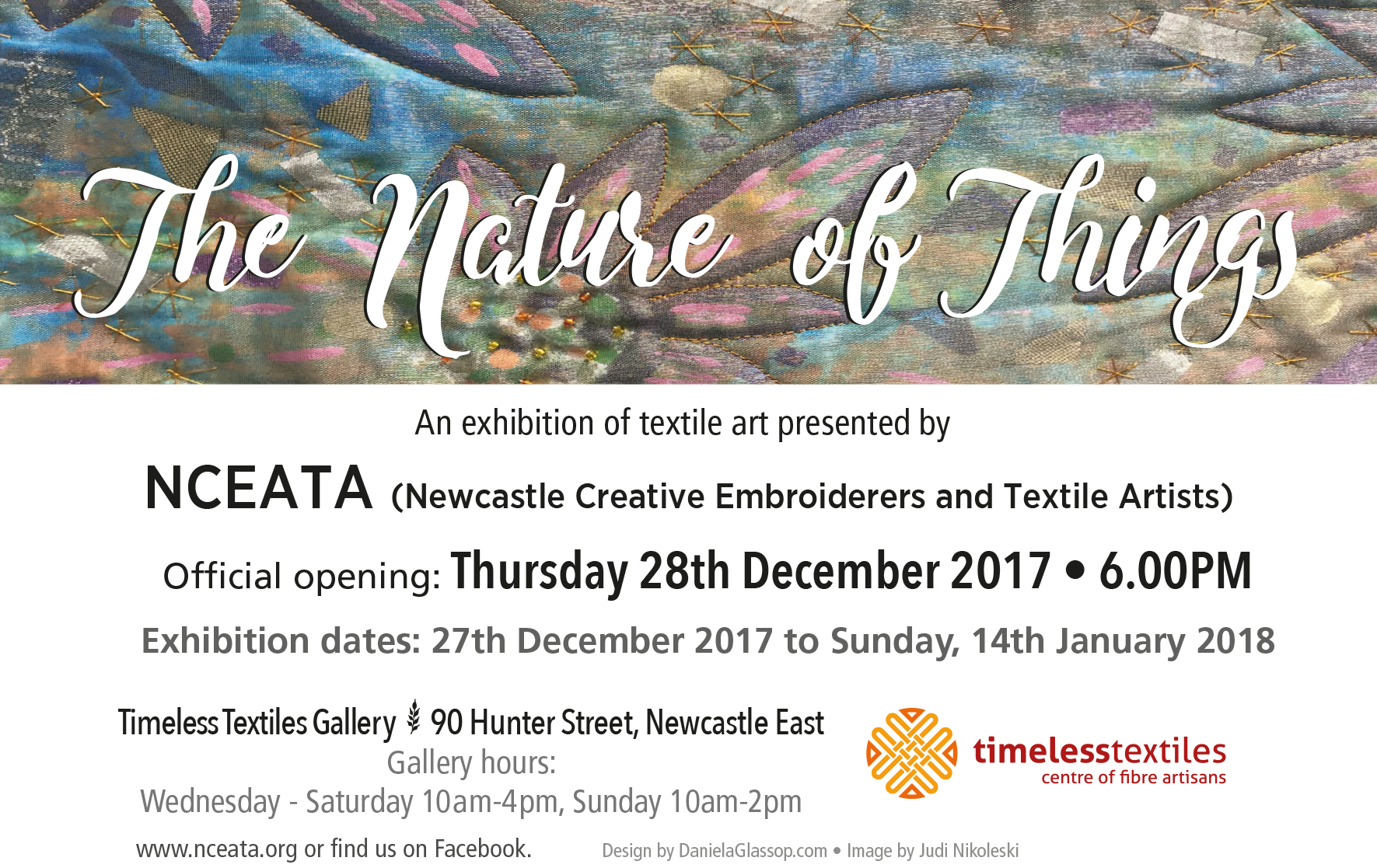 Exhibition Overview
THE NATURE OF THINGS exhibition showcases the NCEATA artists's diverse responses, over the course of the year, to three wood blocks created by local printmaker and artist, Bob Seal.

Renowned for their creative interpretations in textile art, members of NCEATA have responded to the theme THE NATURE OF THINGS in surprising and unpredictable ways to create this exhibition.

With an array of fibre art technique used and extended, the works are bursting with texture, diversity and colour. Contemporary embroideries, art quilts, creative wearables, art dolls, felted sculptures and mixed media collages are testament to the creativity and artistry of this group.
SUNRISE (jacket) by Gail Stahmer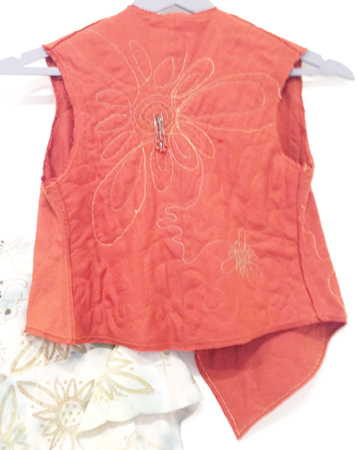 PULLING ONE'S HAIR OUT (doll) by Wendy Anderson
DRIFTING (necklace) by Gail Stahmer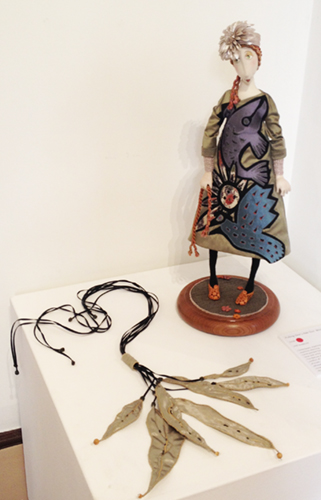 MOVING WATER WORLD 1 & 2 + ADAPTIVE TRIO by Judi Nikoleski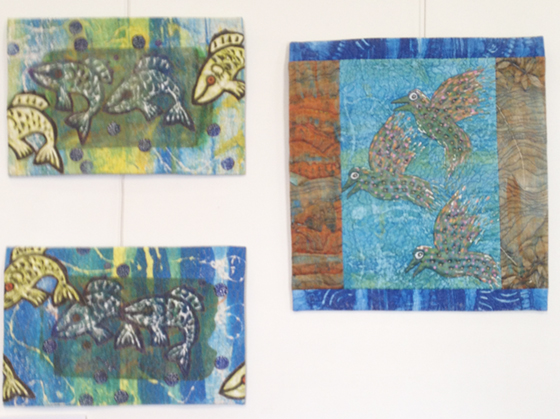 FISHY GLITTER + FLOWERS IN HEAVEN by Judi Nikoleski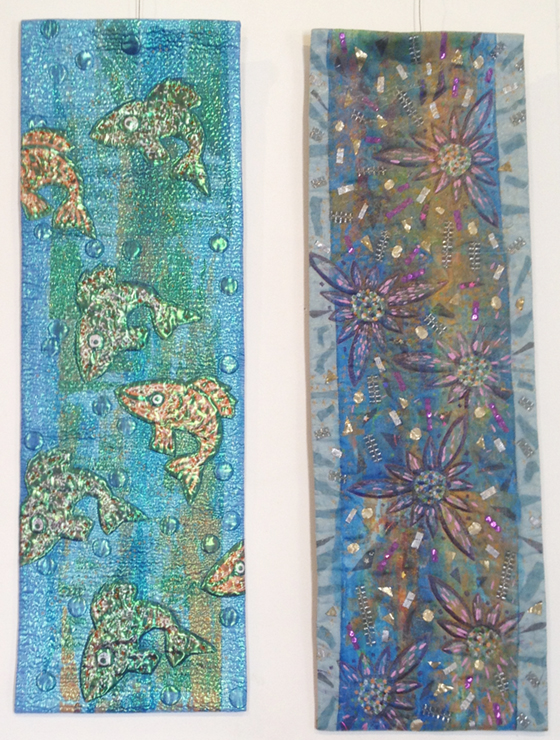 SEASONS OF THE YEAR by Lee-Ane Deegan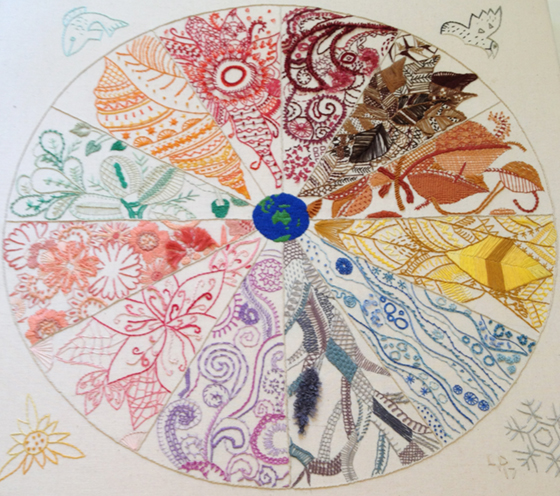 WATERFALL FISH by Linda Boardman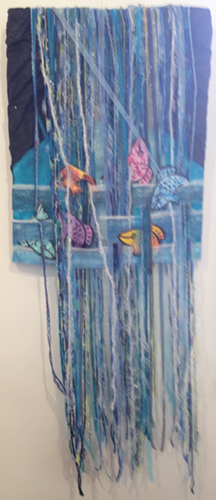 TRUE by Lynne Britten

DEEP, DOWN, BELOW by Maija Manou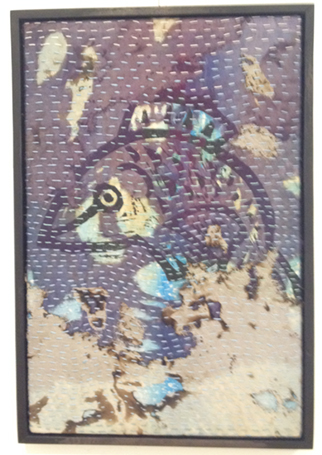 FLYING HIGH by Margaret Adams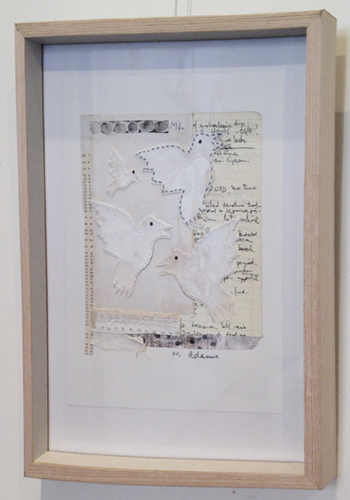 SUNSHINE SNAPS by Maria Rofe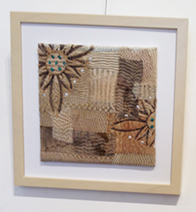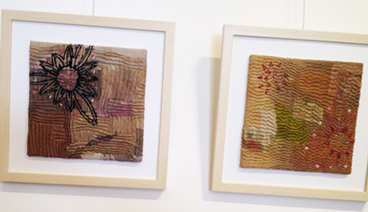 WHAT FISH IS THAT? by Maria Rofe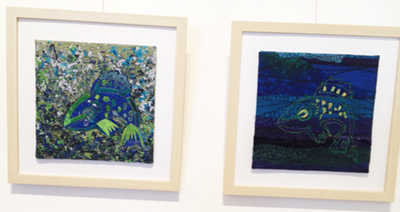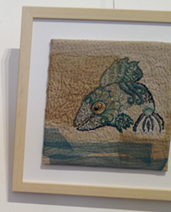 CREATION by Marilyn Dear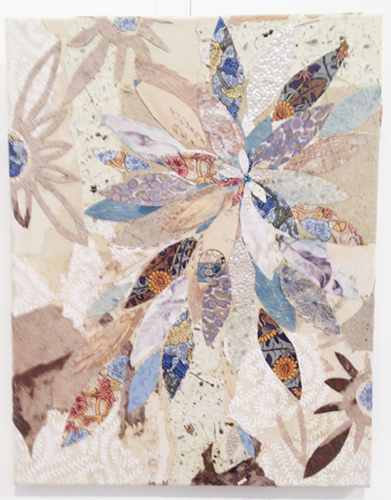 JACKET by Narelle Sheahan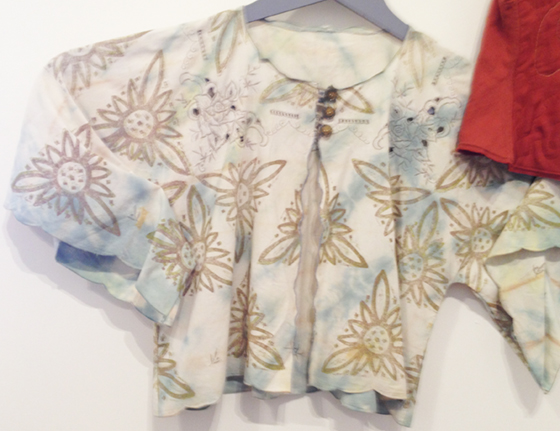 NATURE IN THE BAG & GOLDEN CARP SCARF by Rhonda Porter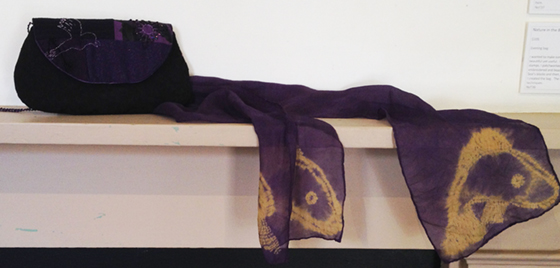 BLOOM by Ruth Spence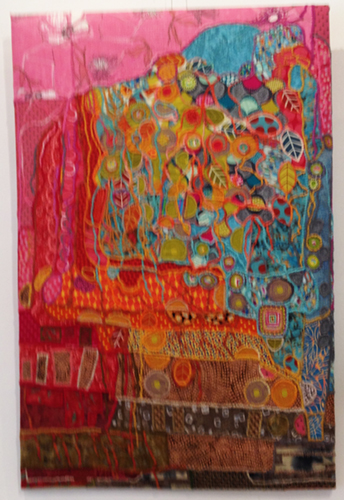 FISHER WOMAN'S YARN (dress with overlay) by Sandra Cooke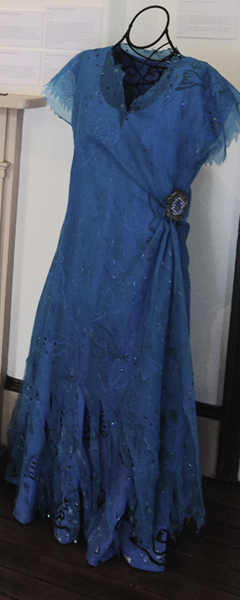 WHAT A NERVE by Shirley Bjornsson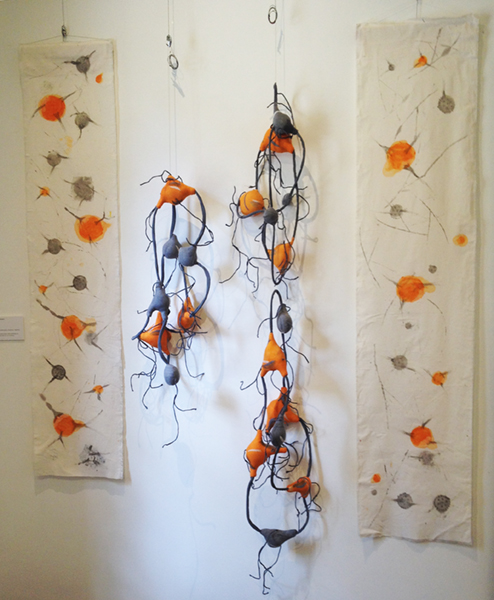 AUTOMN LEAVES by Suzanne Boulton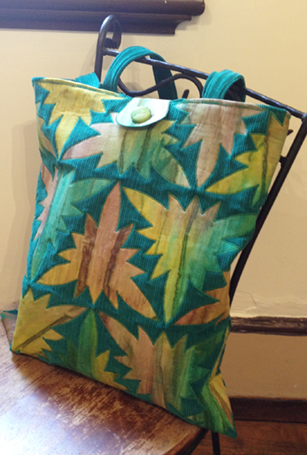 FLOATING IN AIR by Suzanne Russell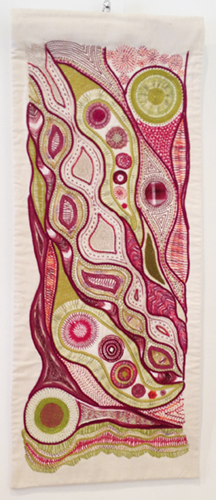 OPALESCENCE By Suzanne Russell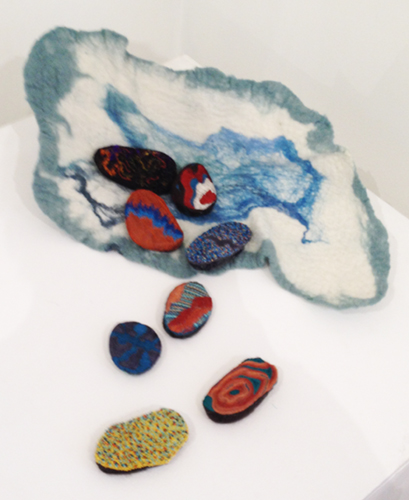 TAKEN FROM NATURE I, II & III by Varelle Hardy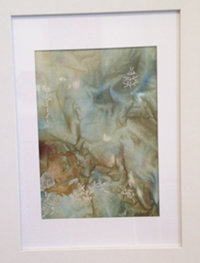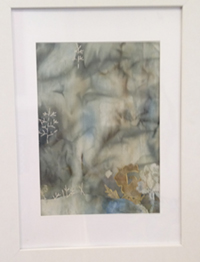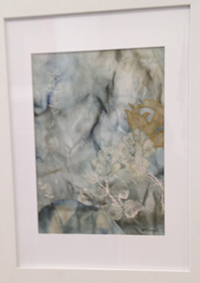 BOWLS OF NATURE by Wendy Scott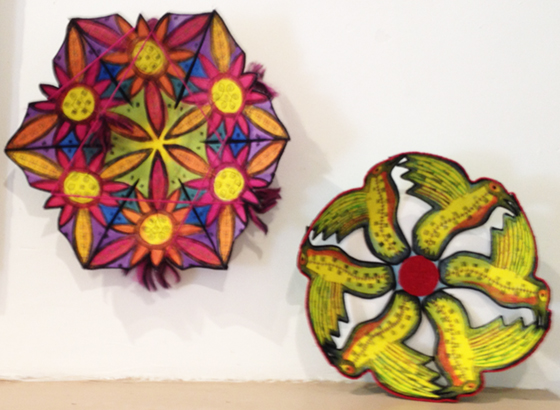 GREAT BARRIER by Sue Brazier